1) Why blood as a payment method?

We have all owed someone at one time or another. The cost is usually equivalent to the value of the item exchanged. We joke about something costing an arm or a leg. It's all fun and games until the price tag says O+. When does it ever really come down to that though? I have heard of people selling organs. I have even heard of the mafia killing someone because they were not able to cover the cost monetarily so it was taken out of them quite literally. The two methods aforementioned are usually done out of profit-making or vengeance. Why does God require blood to pay for something I did wrong. Is that an equal exchange? Is what I did so heinous? I can't imagine God's reason to be anything remotely close to our reasons for requiring blood. God does exhibit emotional expression, and some would probably say that his thirst for blood is accurate based on some of the seemingly harsh or judgments he is made in the Old Testament.
Powered by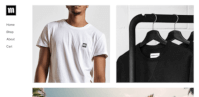 Create your own unique website with customizable templates.